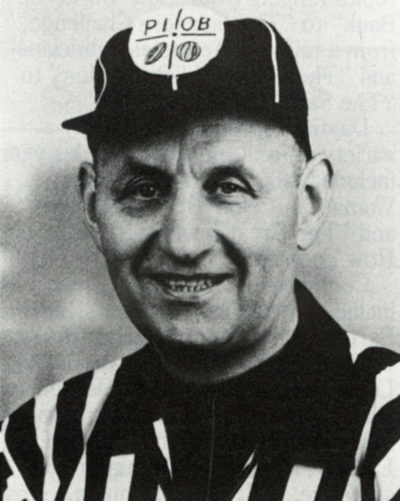 Francis W. "Pop" Hagerty
Class of 2011 Francis was born in Sequim Washington in 1913. He attended Sequim High School, lettering in basketball, baseball, and football, receiving the nickname "Pop" as the team captain and trip organizer. Pop attended Saint Martin's College from 1931-1932 and was inducted into their Hall of Fame in 2000 for his outstanding basketball, baseball, and football contributions as an athlete. He continued his education at the University of Oregon and the University of Washington, eventually working in advertising and sales promotions at Pacific Gamble Robinson and KOMO Radio until 1983. Pop passed away on April 12th, 1987. Pop began his legendary officiating career in 1930 while only a junior in high school after he was selected to work an annual Thanksgiving Day football game between teams from Port Angeles and Port Townsend. He continued to officiate football, basketball and baseball games at the high school, college, semi-pro, and pro levels for the next 44 years, eventually becoming one of the most respected and sought after officials in the Pacific Northwest. When Pop retired from officiating in 1974 because he had "lost half a step," the University of Washington Athletic Director, Joe Kearney, said "a lot of people have disagreed with your calls, Pop, but nobody ever disagreed with the quality of the man." Pop received the Washington Officials Association (WOA) Meritorious Service Award in 1968 and was also inducted into their inaugural Hall of Fame class of 2003. Hagerty's Sports Bar in Downtown Seattle is named after Pop and contains memorabilia from Seattle's sports history and is a popular place during football season.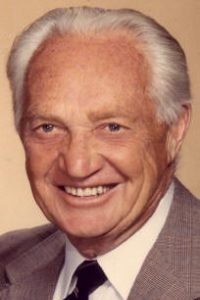 Jack Sprenger
Class of 2011
Jack was born in Tacoma Washington in 1912 and graduated from Lincoln High School where he was a star football player. In 1934, Jack earned a bachelors degree in business from the University of Puget Sound where he also was a four-year letterman in football, a two-time All-Conference guard selection, three-time Manke Scholarship Award winner, and voted his team's most inspirational player. He was inducted into the school's Athletic Hall of Fame in 1974. In 1935, Jack earned a master's degree in business at New York University before coming back home to start his independent insurance brokerage business in Auburn. Jack died of a heart attack on August 28, 1998 while playing golf. He was 86.

Jack started officiating high school football in 1930. By 1942 he began his 27 year college career working in the Pacific Coast Conference and Pac-10. He worked numerous post season games including being chosen to referee three Rose Bowls (1953, 1959, & 1967), three East-West Shrine games, and the 1964 Sun Bowl. Jack became the Pac-10's Supervisor of Officials in 1971, a position he held for 15 years. During that time he helped write and interpret the official NCAA football rules while serving on the NCAA Football Rules, Editorial Committee. He also helped initiate seven-man officiating mechanics. Fellow PNFOA Hall of Famer Charles Moffett "considered [Jack] the very best around here, he not only knew what the rules said, he knew the spirit of the rules." Jack's numerous accolades include receiving the inaugural WOA Meritorious Service Award in 1966, induction into the National Football Foundation's College Football Hall of Fame in 1986, and induction into the State of Washington Sports Hall of Fame in 2008.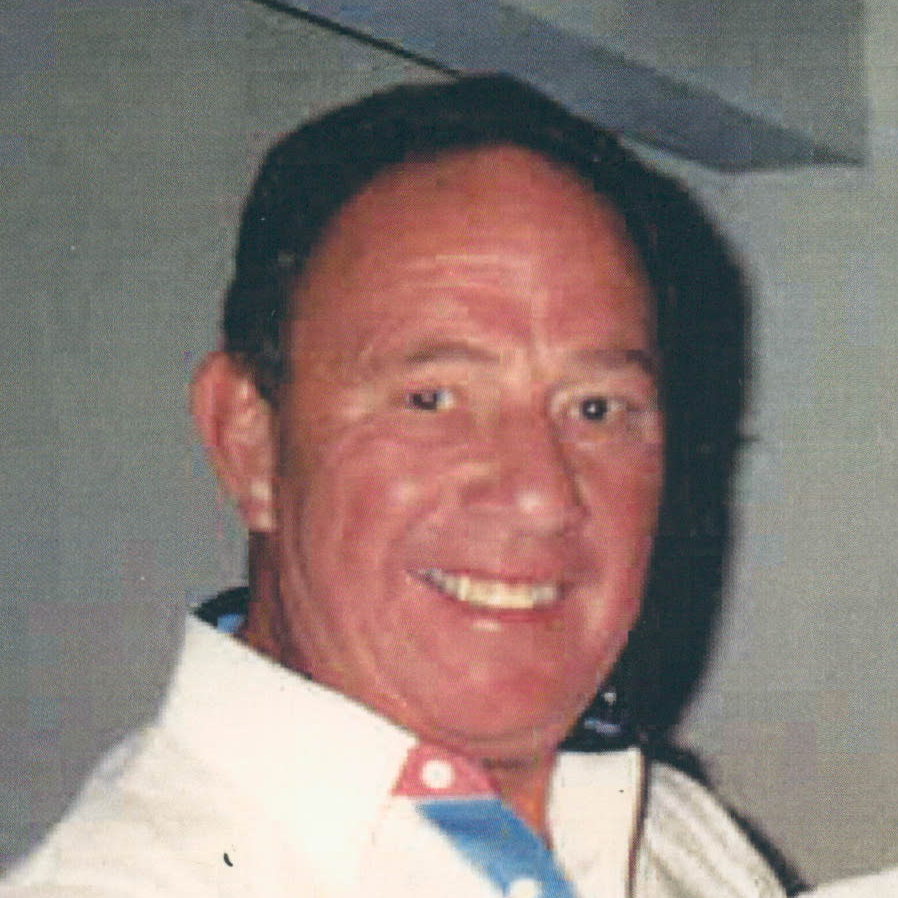 Charles Moffett, Jr.
Class of 2011
Charlie was born in 1925 in Peabody Kansas. After graduating from Peabody High School in 1943, Charlie attended the University of Kansas where he lettered in football, basketball and baseball 3 years in a row for a total of 9 letters. One of his basketball teammates at KU was Dean Smith, who later went on to become a Hall of Fame basketball coach for North Carolina. After college and a brief stint in the Army, Charlie worked for the Boeing Company, retiring as a VP of Personnel after 38 years. Mr. Moffett passed away in sunny Palm Desert, California on May 11, 2002 at the age of 76.

Charlie started his football officiating career on the high school fields of Kansas in 1947. By 1958 he was appointed to the Missouri Valley Conference under Hall of Famer Norval Neve. Boeing eventually asked Charlie to move to Seattle where he continued to officiate and was picked up by the PIOB. Charlie served on the PNFOA board for several years and was elected President in 1971 and 1972. He also earned the WOA Meritorious Service Award in 1971. Charlie officiated in the Pac-8/Pac-10 for 20 years, retiring after the 1982 season. During his career, Charlie lead two crews at the Rose Bowl (1969 and 1975) and worked three East-West Shrine games. Charlie is a member of the Pac-10 Field of Honor.

Charlie led several other notable games during his career. In 1980, he was assigned to referee the Mirage Bowl in Tokyo, one of the first games trying to introduce the game of football to the Japanese people. The year prior in 1979, Charlie worked a game at Husky stadium between a Don James coached Washington team and a Bear Bryant coached Alabama team. Bear Bryant brought his team out late to start the game and when questioned by the FJ if he would flag him, Charlie replied that "no, you don't penalize God!" Charlie's most infamous game, however, came near the end of his career in 1982 where he made judgement for one of the most famous touchdowns in collegiate history known as "The Play." A young QB named John Elway had just led his Stanford team down the field to take the lead against Cal leaving only seconds remaining in the game. Cal returned the ensuing kickoff for a touchdown after 5 laterals and through a sea of Stanford band members who rushed the field thinking the game was over. Flags were down against Stanford for coming onto the field. Charlie brought his crew together, determined the ball carrier was not down, the 5 laterals were legal, and Cal had scored a TD. He stepped out to a silent stadium and raised his arms for the winning Cal TD.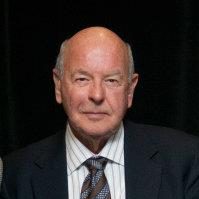 Bill Fette
Class of 2011 Bill was born in 1927 in Parsons, Kansas. He graduated from Will Rogers High School in Tulsa, Oklahoma where he lettered three times in basketball and track, winning the Oklahoma state championship in the 440 in 1945 and 1947. After high school Bill served in the US Navy during World War II and eventually landed in Seattle. Bill's legendary 56-year football officiating career started when he joined the Washington High School Athletic Association in 1954. Throughout his 23 years working high school football in the Seattle area, Bill officiated three Thanksgiving Day games and served on the PNFOA board for seven years, serving two years as president. Bill was also a recipient of the WOA Meritorious Service Award in 1976. From 1962 to 1987, Bill officiated collegiate ball for the PIOB, Pac-8 and Pac-10. During his impressive NCAA career, Bill was assigned three Rose Bowls and three East-West Shrine games. After retiring from the field, Bill continued to work with the Pac-12 as a Technical Assistant from 1998 to 2008. During that time, Bill also served as an Instant Replay official for the NFL from 1988 to 1992, working four play-off games. From 2005 to 2011, Bill then worked Instant Replay for the Pac-12 and was assigned to six post-season bowl games. In 2012, Bill was inducted into the Pac-12 Football Officials Field of Honor.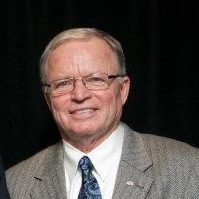 Tom Sifferman
Class of 2011 Born in Seattle in 1943, Tom graduated from Seattle Preparatory School in 1961. Tom attended Seattle University and retired as a manufacturer representative for a steel and aluminum products company. Mr Sifferman currently resides in Bend, Oregon.

Tom began his famed, 51-year football officiating journey starting with the PNFOA in 1969. During his time as a football official, Tom also officiated basketball for the PNBOA. He was an active member in the PNFOA, earning the WOA Meritorious Service Award in 1984. Tom joined the college ranks and worked in the Pac-10 until 1985. From 1986 to 2008, Tom worked as a field judge and wore uniform number 118 in the National Football League (NFL). Mr. Sifferman is notable for being the only official in NFL history assigned to three consecutive Super Bowls, which include Super Bowl XXXVII (Tampa Bay vs. Oakland at San Diego in 2003), Super Bowl XXXVIII (New England vs. Carolina at Houston in 2004), and Super Bowl XXXIX (New England vs. Philadelphia at Jacksonville, Fla., in 2005). After working on the field, he served as a Replay Official until the 2019 season, a duty he performed at Super Bowl LI. Sifferman was the field judge during a 1988 NFL season game on December 31 between the Philadelphia Eagles and Chicago Bears at Soldier Field played under heavy fog. This game would become known in NFL lore as the "Fog Bowl".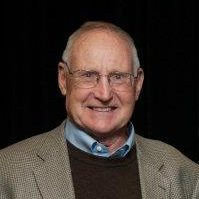 Jim Sprenger
Class of 2019
Born in Seattle in 1942, Jim graduated from Auburn High School in 1960 after playing football, basketball, and golf. He attended Whitman College in Walla Walla, graduating in 1964 with a BA in Economics and playing on the football team. After college, Jim served in the Navy and returned home to work for his father's insurance business.

Jim's 35 year career in football officiating started in 1968 when he joined the PNFOA. He worked four State Playoff games and served on the apprentice and rules/mechanics education committees during his tenure. For ten years, Jim led as one of four state clinicians conducting mandatory clinics for coaches and officials on behalf of the WIAA, the last five years serving as the Head State Rules Interpreter for Washington. Mr. Sprenger earned the WOA Meritorious Service award in 1981 and stopped officiating for the PNFOA in 1988, following 20 years of service.

Jim joined the Northwest Intercollegiate Officials Association (NIOA) from 1980-1995, serving as conference clinician and rules and mechanics interpreter. He worked three NAIA Division II National Championship games (1984, 1985, & 1992) and several other DII semi-final and quarter-final games throughout the 80s and early 90s. Jim also worked 31 years of collegiate ball in the Pac-8/Pac-10 from 1971 to 2002. During his DI career, he refereed the 1985 Rose Bowl and fifteen other pre and post season games including the 1985 Independence Bowl, 1987 Coca Cola Bowl (Japan), 1990 Holiday Bowl, 1993 Copper Bowl, 1997 Gator Bowl, 1998 Peach Bowl, 2002 Orange Bowl, and four East-West Shrine All-Star games (1979, 1983, 1987, 1993). Jim also served as Pac-10 President in 1995 and was elected to their Field of Honor in 2015. He appeared on the cover of the November 1989 Referee Magazine which included an article about his career inside. Overall, his articulation of the rules and officiating procedures, his attitude toward the players and coaches, his physical condition and his temperament and judgment made him especially effective both on the field and as a teacher and mentor to younger officials.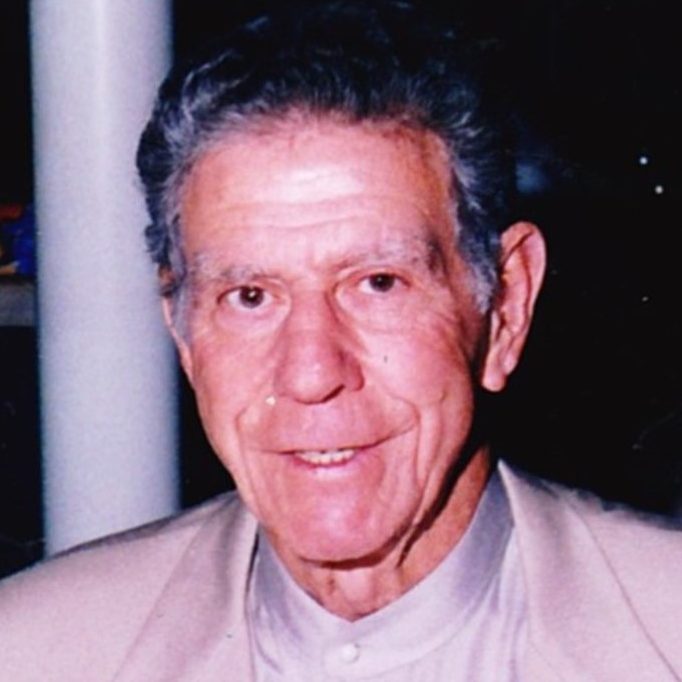 Frank Fidler
Class of 2019 Frank worked diligently toward perfection in officiating for 20 years, from the PIOB to Pac-8 and Pac-10 in football, basketball and baseball. He worked the 1964 and 1976 Rose Bowls, two East-West Shrine games and many baseball games for the Conference.In the game of life he held many positions. Frank graduated from Appalachian State in 1942 where he lettered in football, basketball and baseball. He was drafted by the New York Giants baseball club. Mr. Fidler served in World War II as a meteorologist in the Air Force. He taught mathematics and was a coach in the Seattle School District. As a basketball coach at Garfield High he coached his team to two state championships. In 1956 he coached the AAU Buchan Bakers to the national championship. Frank was a driving force in establishing the Washington State High School Officials Assn. He retired in 1980 from the Seattle School District as District Director of Staff Relations.When people think of Frank Fidler, the words that come immediately to mind are: leader, innovator, integrity and honesty. He was a truly dedicated official with impeccable character.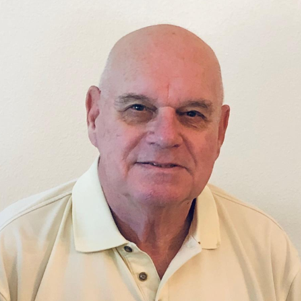 Charles (Chuck) Czubin
Class of 2019 Chuck was born in Seattle in 1943. He graduated from Lincoln High School having lettered in track, football and basketball. Chuck ran track for the University of Washington, graduating in 1965. Professionally he taught History in the Seattle area High Schools for 35 years while also coaching basketball and track. Chuck began his officiating career in 1961 working high school football. He worked 3 State High School championships- 2 as an Umpire and 1 as a Referee. Mr. Czubin was appointed to the Pac-10 in 1973 and retired in the season of 2004. That's 32 years on the field primarily as a Line Judge. He was part of the mentoring program 2005-2006. Chuck has been in the replay booth since. His litany of bowl games is second to none!! They include 7 BCS games (1990 Rose Bowl, 1992 Sugar Bowl, 1993 Cotton Bowl, 1996 National Championship- Fiesta bowl, 1999 National Championship-Fiesta Bowl, 2002 Orange Bowl, 2005 Fiesta Bowl), 6 lesser bowls, 3 East-West Shrine Classics and 1 Kickoff Classic. He has worked 7 bowl games as a replay official including Cotton Bowl and Sugar Bowl National Semi-Final. Chuck is also a well respected Washington State high school track official.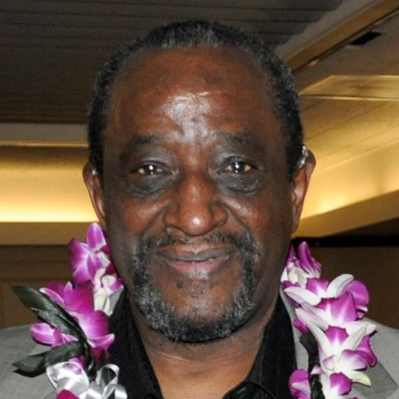 Perry Wilkins
Class of 2019 Perry was born in St. Louis, Missouri in 1931. He completed his undergraduate degree at Simpson College and later his Master's Degree at Washington University in St. Louis. Mr. Wilkins served in the United States Army during the Korean War and began his professional career as an educator. Overall he enjoyed a 30 year career with Seattle Public Schools as a school administrator. Perry ended his earthly journey as a result of his battle with cancer on June 9, 2019. One of Perry's greatest passions in life was officiating football! He was involved with this activity for 50+ years. Perry started with the PNFOA in 1969 and most of his experience was at the high school varsity level, but he was happy to work junior varsity and youth football when needed as well. He always approached his responsibilities as an official with love, enthusiasm, diligence, commitment, integrity and professionalism. In the latter years of his service he primarily fulfilled the role of Referee. He served on several committees in the PNFOA and was selected to officiate post-season playoff games. For numerous seasons he was designated as a trainer to provide workshops on the interpretation and implementation of rules throughout the state. In recent years, he contributed as an evaluator. Perry was also a highly respected high school basketball official.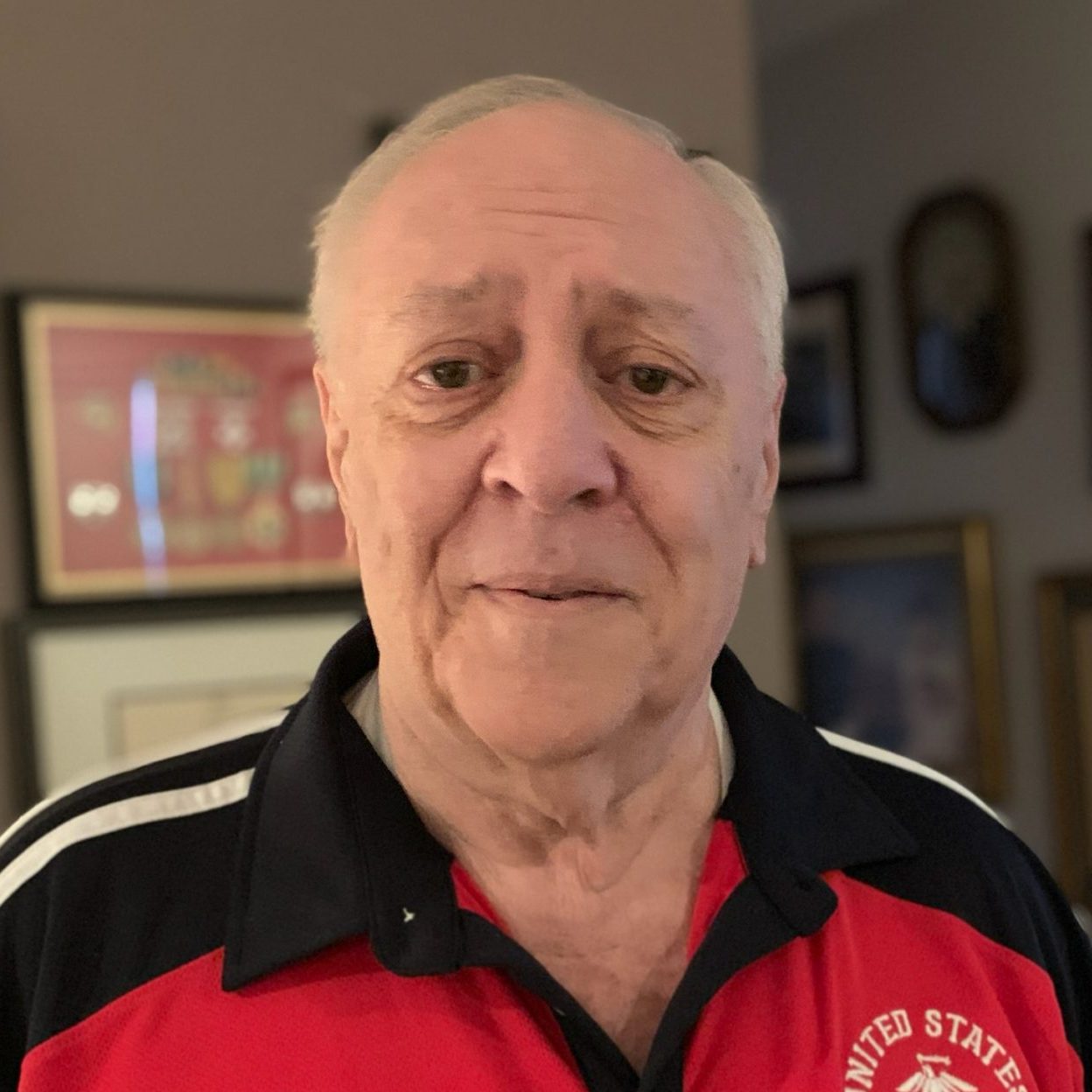 Jerry Oldani
Class of 2020 Jerry was born in 1942. He attended San Fernando Valley State College in Los Angeles and graduated in 1964 with a BA in Political Science. After college Jerry served in the United States Marine Corps from 1964 through 1968. Following the military, Jerry completed graduate courses in human resources and labor relations at UCLA. Jerry would go on to work a corporate HR career from 1969 to 1980 and then was Owner/President of an Executive Search and HR Consulting Firm from 1980 until his retirement in 2012. Jerry started officiating for various groups in California for eight years before joining the PNFOA in 1977. He worked two Kingbowls (1988 & 1991) and two AAA State Semi-Finals games in 1988 and 1990. Mr. Oldani served on the Board of Directors for four years from 1988 to 1992, leading the Evaluations Committee for most of his time on the board. After his time on the field, Jerry served as an observer/evaluator for the PNFOA from 1995 to 2012.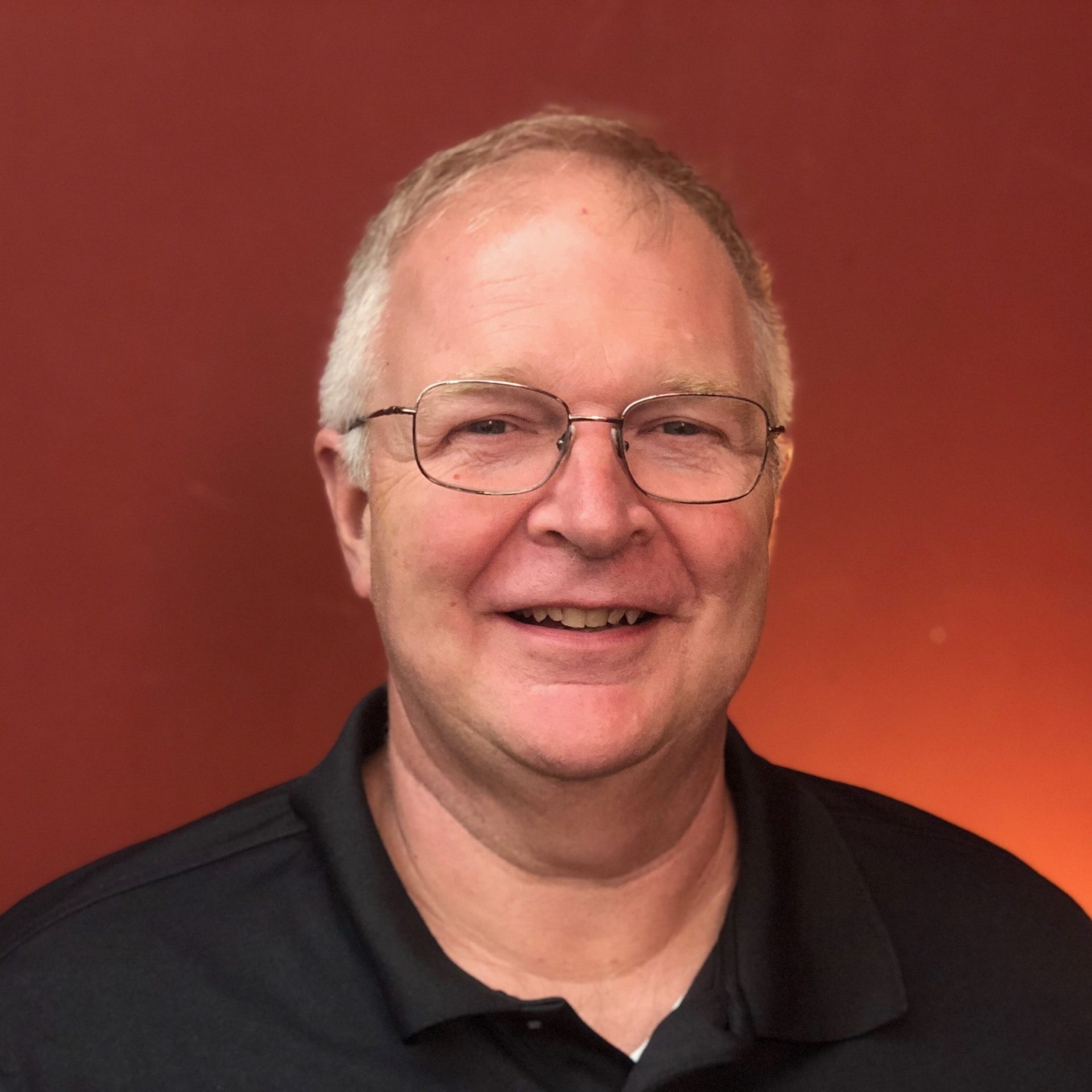 Paul Collard
Class of 2020 Paul was born in Tacoma Washington in 1959 and grew up in Issaquah until age 8. He graduated from Quincy high school in 1977 and earned an AA degree from Spokane Community College in 1979 and a BA from Pacific Lutheran University (PLU) in 1982. Following college, Paul worked for over 25 years in sales and sales management. Mr. Collard now resides in East Wenatchee where he serves at his church. Paul started officiating football in 1987 and enjoyed a 22 year career with the PNFOA. He worked four State Championship games (1999, 2001, 2003, & 2005) and served on the board including leading as President in 2003 and 2004. One of Paul's most memorable games included working the Bellevue vs De La Salle game at Seahawk Stadium, at the time the largest crowd ever for a WIAA event with over 26,000 in attendance. Paul was instrumental in making a "VHS" training tape that was used as a model statewide. He led WOA Summer Officiating Camps at EWU, CWU, PLU, UPS for 11 years with Mike Burton and also led the WOA Senior Seminar for training and testing to be a State Playoff official for 7 years. Paul received the WOA Meritorious Service Award in 2004 and was the first recipient of the WOA Tom Cross Service Award in 2005. Mr. Collard continues to contribute as an observer for the WOA RTO Program. Paul officiated small college (DII/DIII) football with the Northwest Intercollegiate Football Officiating Association (NIFOA) for 12 years, retiring in 2012 due to a knee injury. During Paul's college career he worked one NCAA DIII National Championship Game (2009 Amos Alonzo Stagg Bowl) at Umpire. He also worked six NAIA playoff games including two National Semi-Finals, two National Quarter-Finals, and two other National Playoff games. Paul is currently an observer for the NIFOA.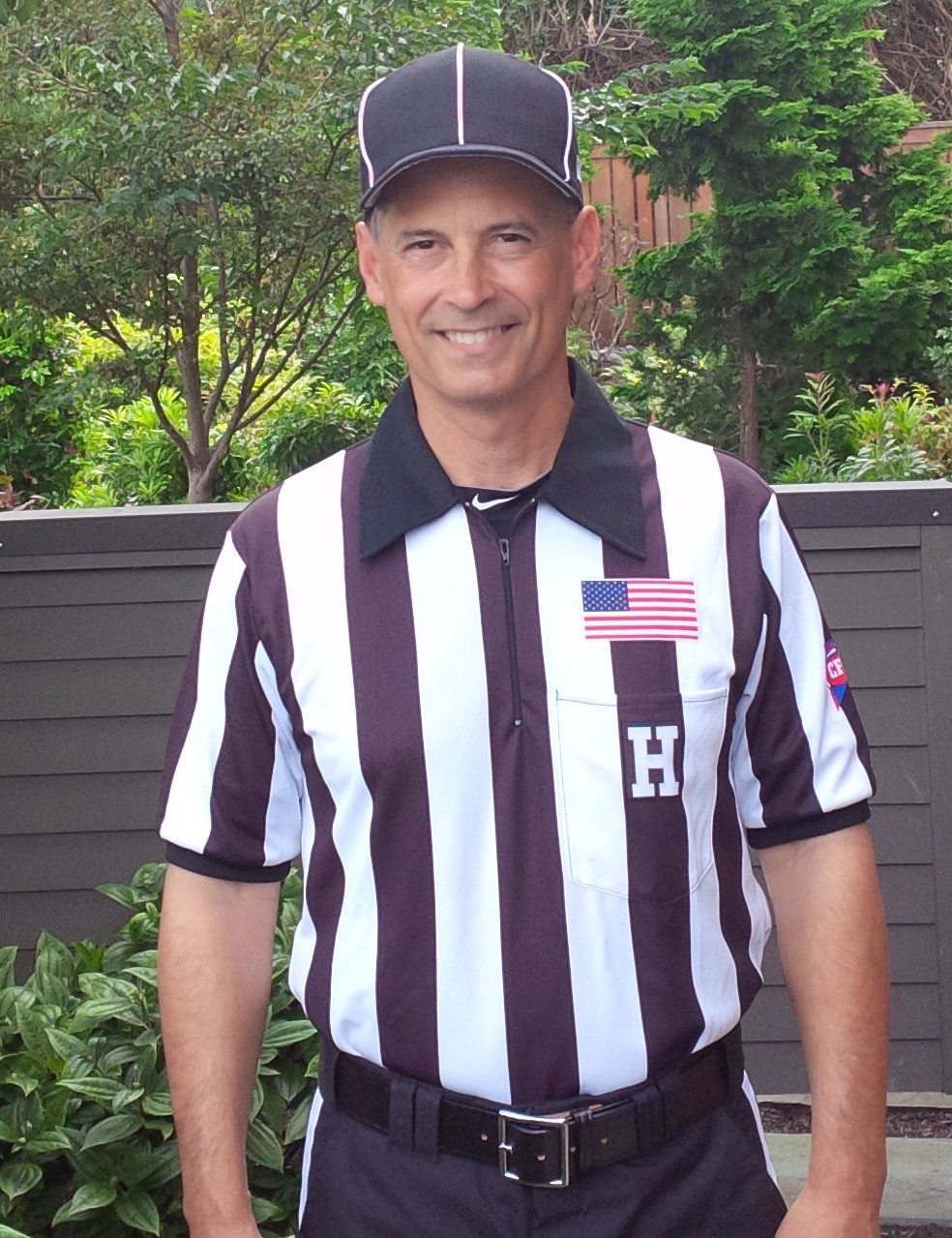 Cappy "Cap" Anderson
Class of 2021
Cap knew he wanted to be a football official since he was 12 years old when he played for the Rainier District Athletic Association in the Columbia City neighborhood.

Cap's Officiating career kicked off in 1977 while a student at the University of Washington. From 1977 to 1988, Cap was a proud member of the Pacific Northwest Football Officials Association (PNFOA) where he officiated as a referee, head linesman, and line judge. During his tenure with the PNFOA Cap officiated in three King Bowl Championship Games (AAA-top classification at the time) and one B-8 Semi-Final Game. Cap also served as an association Board Member for several years and served as President in mid-1980's for two terms (1986-1987). Cap led the move to update the officiating evaluation system at the time to a more objective and accurate peer rating/evaluation system and play-off selection process. The basis of the system is still in effect today.

From 1988 to 2010 Cap was a part of Northwest Intercollegiate Football Officials Association (NIFOA) where he officiated as a referee, head linesman, and line judge. Cap was a part of two NAIA playoff games as well as one NAIA National Championship game.

From 1991 to 2014, Cap proudly officiated in what was the Pac-10 and is now known as the Pac-12 conference as a head linesman and line judge. Cap proudly officiated in nine post-season bowl games and in one Pac-12 Championship Game. From 2017-2018 Cap was an NFL officiating scout where he attended major college games evaluating applicants and prospective candidates to assist the NFL in filling their future officiating staffing needs.

Cap's professional career comprised of 40 years in various financial controller positions in the real-estate investment and development industry. He and his wide, Nellie are life-long Seattleites and have been married for 38 years.